Two great choices.
No wrong answers.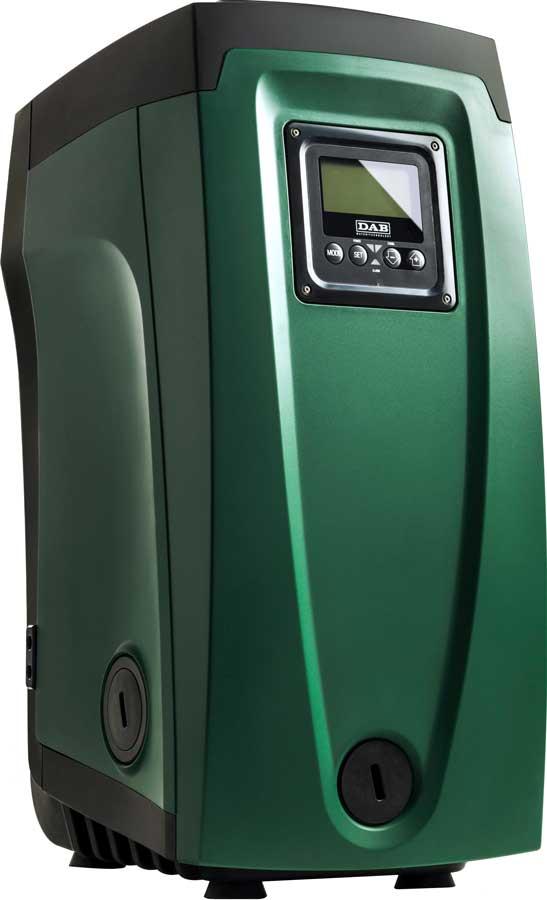 DAB E.sybox
The most advanced smart water pump yet.
E.sybox changed the way people use our most important resource, water. Featuring always on digital display, whisper quiet operation,
controlled and constant pressure throughout your home or business.
DAB didn't just limit themselves to improving what was already there. Instead, they were the first to achieve a revolutionary innovation
in a pressure boosting autoclave system developing a patented,
high performance, energy efficient, compact and easy to use pump.
Constant pressure. Ultra comfort.
Running your dishwasher and a couple of showers at the same time? No problem. Thanks to inverter technology and variable speed, set the desired pressure, and e.sybox delivers energy efficient constant pressure
for all the water throughout your home or business.
Smart and versatile.
A commercial developer's dream. They talk to each other. Creating groups from two to four pumps has never been so easy, thanks to the fast connection station e.sytwin and an integrated wireless card.
All the features that make the DAB e.sybox the best pump for a great life, at an incredible price.
Watch the video >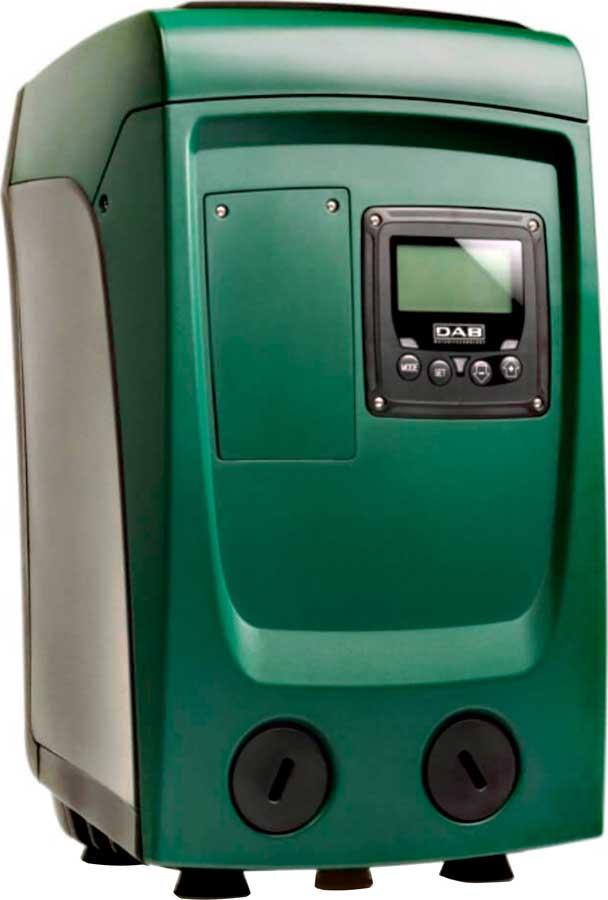 DAB E.sybox Mini
Small in size.
Big on capability.
The perfect pump for low use or off-grid solar.
With identical features to its bigger sibling, the Mini delivers quiet, constant pressure water to every faucet and appliance in your home or business.
One of a kind.
Small and completely integrated.
While you use it, you realize that the real difference
is in the comfort and performance.
The e.sybox Mini uses the most advanced DAB technologies
to enable constant pressure according to the demand
and optimize energy consumption.
Simple and silent.
The new 3-rotor model ensures further noise reduction and consumption.
Managing the water pressure in your home or business
has never been easier.
Watch the video >
We've got your back-up.
We're there for you. When you purchase a pump
through Water Ways Baja,
whether you have a question or a warranty claim,
we are your support team. If your pump needs to go out for repair,
we'll set you up with a loaner pump
and you'll always have water.